What I learnt from reading 30+ books in 2016!
It is once again the end of the year. For many it is time for a new resolution, but for me it is a time to ruminate about the previous year.  Last year I read more than 25+ books, and this year I set out to read 35 books. But I could officially  complete only 30. But I know I read more. I don't count the number of Christian or theological books I read every year. I would have considerably read 8 or more books in that case.
LEADERS ARE READERS
There are many reasons one might read. Some from pleasure, and others for getting some info. No matter what the intention– reading is still a fabulous thing. As a kid I read mostly fiction, but in the recent years I have tried to expand my reading list. From the reading list below you can see I have read books in many disciplines, and genres.
I have diligently followed some book nerds like myself. I have borrowed many book suggestions from them. Most importantly, Bill Gates, Ryan Holiday, Maria (Brain Pickings) and Tim Ferris. I have also tried to read from the lists such as 1001 books to read before you die, BBC's The Big Read, Modern Library, Jack Canfield's Success Principles suggested reading list , and Success magazine's list, etc,. There are many more but these will do for the moment.
From the people I follow and from the reading list one thing is clear. If one is to lead at any point in life one must read.
LESSON'S LEARNT
This year I learnt a couple of skills from Ryan Holiday. I learnt to keep a common place book. I record important quotes, and ideas from books in this common place book.
Then I have planned to keep a action book from next year. The idea is simply. I am going to write actionable ideas that I read—and then hopeful do them.
Never think Reading is a waste of time( once again learnt it from Ryan). It is an investment always.
Sometimes reading a book will not directly be rewarding. It helps you to escape reality, or the truth be told( to better understand reality). It is a silent teacher who could teach as well as change your mind unconsciously.
Major lessons I learnt from some Self-help books include: productivity, success philosophy and lot of humility.
Writing books especially by Norman Mailer taught me many things and most importantly it helped me get ride of my own ego as a writer.
BOOKS I READ AND ENJOYED THIS YEAR:
3) Eleanor & Park 

by

Rainbow Rowell
I really felt sad when I finished the book. I wished Eleanor and Park would stay together… I liked the book, but it is some a fantastical story. It is a simple first love story, and it deals with all the intricacies that happen in first love. If you want to a simple love story with deep emotions just get the book and read.
The intellectual theologian does it again. Moral issues seen from the enemies eyes is quite entertaining and thought provoking.
Well Zig Ziglar is my favorite motivational speaker. Here is the review.
6) District and Circle 

by

Seamus Heaney
Another Poetry book by Seamus. Brilliant as always. Motivates me to write about trivial things.
7)David and Goliath: Underdogs, Misfits, and the Art of Battling Giants 

by

Malcolm Gladwell
An intellectual view of David and Goliath tale- Gladwell one of the best non-fiction writers I know does it again, with his sharp analysis of society…his real message in this book is that sometimes the powerful are not always powerful, and the weak are not weak. There are advantages of being weak and for the bigger one it is difficult to hit the target.
This is the first book for me in the dark tower series…well I didn't quite know about Roland, and his part in this novel is very little. He is basically a narrator who tells a tale, and inside that tale there is another tale and that tale is called the The Wind Through the Keyhole, and I must say the WTTK was superb. It was a standalone story about a courageous boy. It was like reading a part of LOTR. Anyway enjoyed the story.
9) A Wrinkle in Time (Time Quintet #1) 

by

Madeleine L'Engle
Well another Children Novel..very lucid and simple. I loved it…That innocent freedom, and imagination is so engaging… It really teaches children how to act bold and courageous in testing times. And it teaches valuable lesson … about love!
10) The Aladdin Factor by Jack Canfield, Mark Victor Hansen
As the Bible says Ask and it shall be given…this book just proves that it is true. The book is truly about asking. Asking at work? Home? School? Everywhere. It also has examples of how people asked in their life and received it promptly. Really useful for people who are afraid to ask for things in their life.
11) The 48 Laws of Power 

by

Robert Greene
*Restricted Reading* It really took me many days to finish this book–not because it was boring but because I had lot of work. I didn't want to skip any parts of the book so I persisted. I am glad that I finished this wonderful book. But this book must be read by those who are mentally mature to understand power. An amateur using these powerful lessons will end up in more trouble I think. Many lessons about great leaders and how they used power to their advantage. This is not a sugar coated book, it is blunt about power and how nasty men have used it to their great advantage. It is almost scandalous to read this book. So this goes inside my restricted reading section, and the fewer the people who read this the better.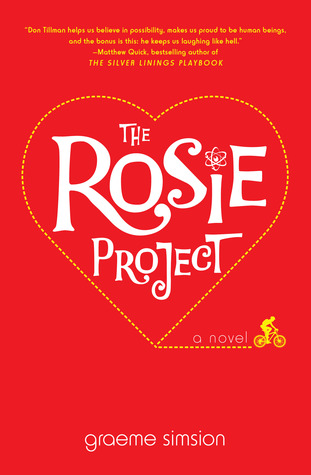 Really nice simple love story for nerds. The verdict is that even nerds can fall in love and they can change themselves for the person they love. I read this because Bill Gates had recommended this book. I am meaning to read the second part but not at the present time anyway. Well this book helped me to get back to my reading routine.
No nonsense advice from a veteran CEO…on how to manage a company… Useful for anyone on managing a business… and really inspiring.
The image of the green light still lingers on my mind. Great Gatsby is a novel that is so fresh and exhilarating- a man caught between a world of dream and reality. The reality is too much for him. His ambitions are squandered for Daisy. The American Dream, the hullabaloo surrounding it is mocked with dexterity.The vanity of the rich and the affluent- the gilts and glamour all succumbs under reality. Only the real, true human experience remains when all the vain covering flies off.
The writing of course brilliant. A prose so crisp, and measured, it is almost taste-able. I wouldn't go so far as to tell that this novel is the great American Novel. But still it is a masterpiece. It is almost perfect- the author of course did not live to see this day. RIP Scott, your book is greatly praised these days. Anyway a brilliant read, and I recommend this book to anyone who is interested in the Jazz age, and of course in the pure pleasure of reading good writing.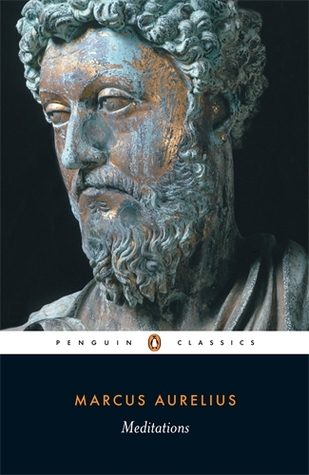 This is a special book. Ryan Holiday says that this is his best book. Well I agree. My intro to stoicism.
Everyone interested in Management must read this book.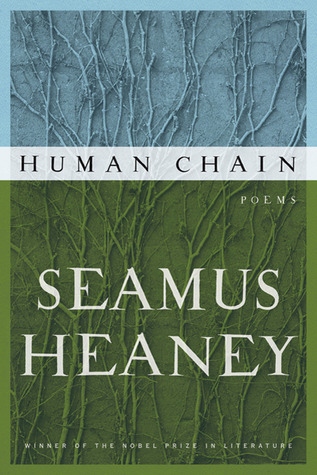 Two poetry books this year. And both from Seamus Heaney.
18) 25 Ways to Win with People: How to Make Others Feel Like a Million Bucks 

by

John C. Maxwell
As usual John C. Maxwell at his best.
Inspiring stories of Indian entrepreneurs.
20) Little Black Book of Stories 

by

A.S. Byatt
This collection of short stories are weird and unusual. The writing is Splendid–I wish I could write like her. These stories touch the core of the human soul, and she doesn't deal with conventional topics.
21) ReWork 

by

Jason Fried, David Heinemeier Hansson
I completed this book within 4 hours. It was a good read, and mostly important the book helped me to forsake many of the traditional ideas about business. It is a no nonsense book of changing the way business can be done.
I have become an ardent fan of the master criminal, child prodigy, Artemis Fowl. I never thought I would enjoy other books just as much as I enjoyed Harry Potter. But that is not true–Artemis Fowl and the Eternity code , the third book in the series is just as lovely and better than the first two books. Why aren't kids reading such wonderful books? I am going to read the entire series I guess.
An American classic a must read.
24)You Are A Writer (So Start Acting Like One) 

by

Jeff Goins
Well a short book, but inspirational for a writer. I have been lacking some inspiration, well this book just did the trick. But I don't know if it will be helpful for a fiction writer. It might be helpful for a writer of blog or magazine writer. Well fiction takes a whole lot of expertise. Anyway enjoyed the book, surely going to use the material.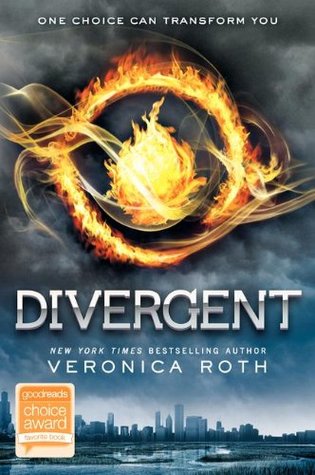 The book is not a typical end-of-the world young adult book. It is rather a wonderful love story that challenges the views of the factions. I loved it— it was rather a long book. But well worth reading it.
26) The Spooky Art: Thoughts on Writing 

by

Norman Mailer
okay, I did not know Norman Mailer…yet I was familiar with that name. (Probably came across him while preparing for Net exam.) Well, it certainly was a brilliant work on writing. Writing is tough, and when I was rather young I thought I was a great novelist,( young writers Ego they call that), I love the way I could relate to his writing, and most importantly learnt a plethora of things regarding writing. It is not a novice writer, but for people who have experience writing books. If you are serious about writing pick this book and read it. Though filled with insights he openly declares the perilous of writing. You cannot do writing for fame or money. It takes grit.
27) The Circle of Profit: How To Turn Your Passion Into $1 Million 

by

Anik Singal
Many would consider this book a scam. Well it is! If you blindly believe everything about making money online. Making money online is not so easy as he describes in the book. When some one says you don't need to invest money then they are lying. The truth is , in an online business some amount of investment is inevitable. If you are willing to spend money, then you won't results fast, that's it. Be ready to invest money, or time. There is only this trade in online business. And though the book is understandable for a layman, it is not easy to execute for a layman. It takes time, and many trials and errors to see any money coming in. So don't wish for free lunch, and I repeat there is no such thing as a free lunch.
How to get ideas is a ideal book for creative people.
The book dives directly into important aspects of getting ideas.
The book is worth your time.
29)The Business School For People Who Like Helping People
Not very useful. If you have read Rich Dad poor Dad this is just a brush up on that book—and Robert here like a frantic evangelist continues to sing praise for the Network Marketing Business. He is again and again pointing out the benefits of Network marketing and nothing else.
Can man overcome insurmountable odds? After reading this book I think we can. Have a great year next year. And if your interested in reading more books, subscribe to this blog.
[ulp id='7xu9eiJiBbIBlRVB']